Get the Tools and Training to Design + Diagnose + Hire + Inspire
Imagine a world where people work together in harmony and achieve their goals. Talent Optimization makes that vision a reality. See what people data and analytics can enable for your organization.
---
Getting valuable data insights on your people shouldn't be hard.
People who take our assessments can't believe how quick and simple they are to complete. Using our talent optimization platform is a breeze too. And yet the insights and power are incredible. After all, what good is an assessment if it's difficult to put the resulting insights into action?
Use the Predictive Index platform to:
Collect people data
Hire top talent
Build self-awareness and boost interpersonal relationships
Develop employees and managers
Ensure senior leaders agree on business strategy
Map leadership abilities of the executive team to identify any gaps
Boost engagement
When businesses create a strategy, they typically monitor their business results. Yet they don't do the "people work" and wonder why results fail. With talent optimization we help organizations better manage employees in a way that pushes everyone to the top of their game.
---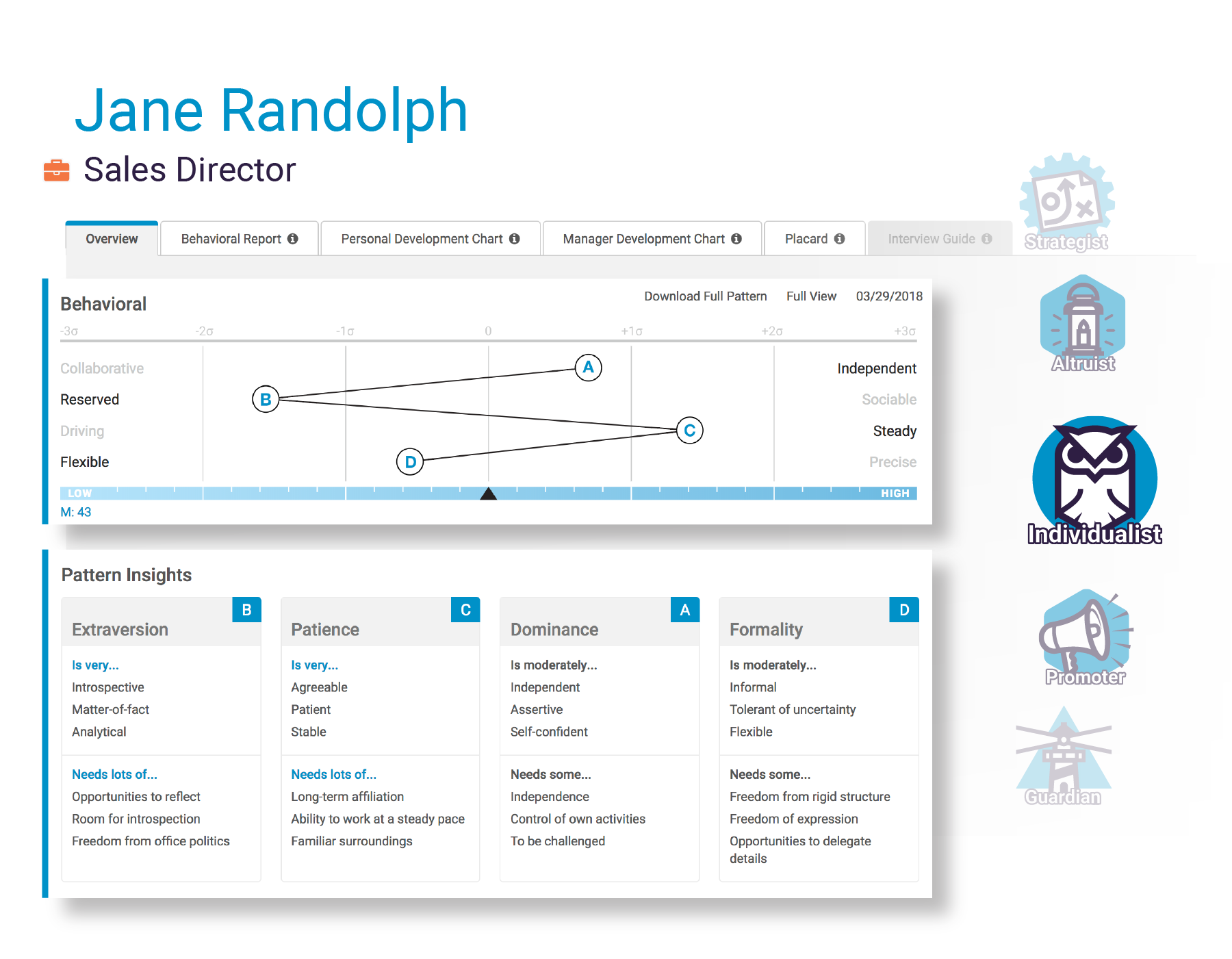 Streamline hiring with the Predictive Index platform.
Candidates can have a pedigreed resume, glowing references, and the needed skill set, but if they're not behaviorally and cognitively wired for the job, they'll fizzle out fast. Add rigor to your hiring process by measuring candidates for behavioral and cognitive fit.
Use the Predictive Index platform to:
Set the behavioral and cognitive requirements for jobs
Send pre-employment assessments to candidates
See which candidates are a behavioral and cognitive match
Generate interview questions to probe into candidates' behavioral fit
Onboard new employees according to their behavioral preferences